Card Hog
New game mode, crafting and balance changes
---
Hello there,

New game mode is here! HOG Z is a WIP version of a zombie survival stitched together from various Card Hog mechanics with a few little tweaks which might be expanded and used for things like Story Mode and more. One of the bigger additions is Crafting Table card which lets you use various in-game stats to craft cards for your run!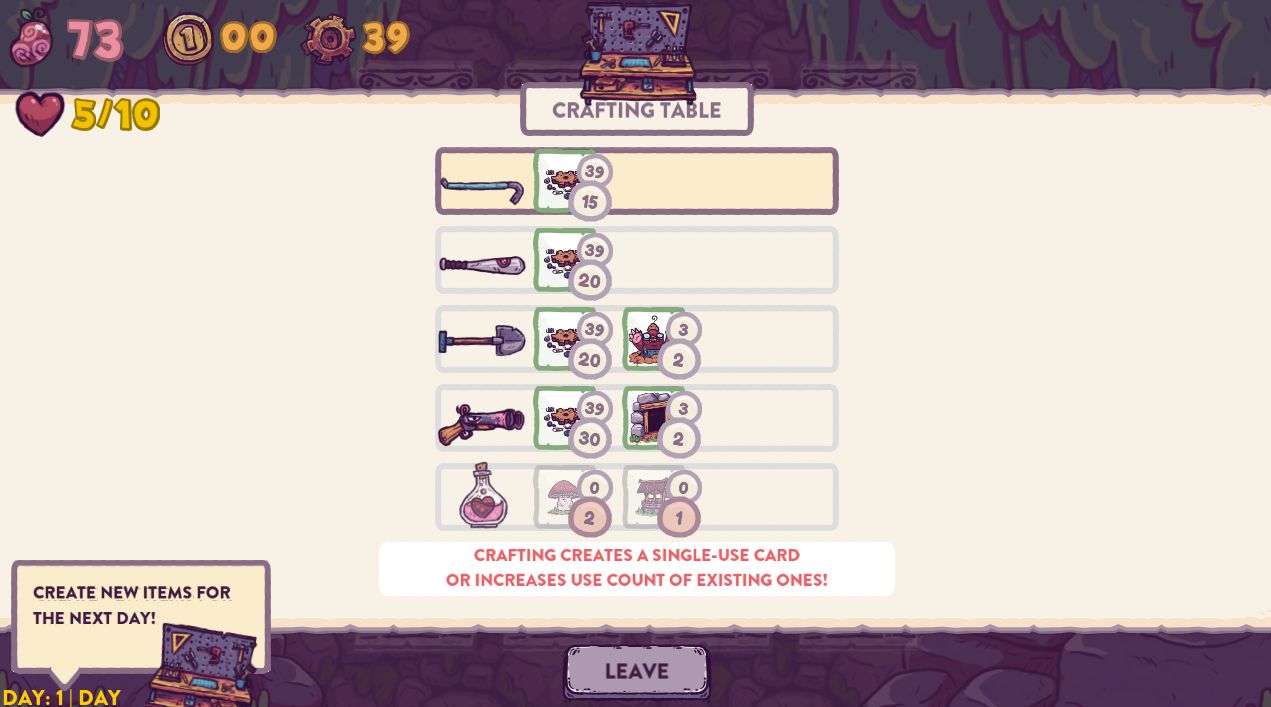 Major Things
Hog Z game mode
Card crafting
Multi-use cards
Balance
Fixed broken drop weights making certain skill cards (Boomerang) much less frequent
Removed one spider from the starting deck of the loops mode
Added a bonus weapon (Stick) to the loops deck to help out new runs
Other Things
Moles now dig out empty spots if they attack them
Projectiles shouldn't lock controls anymore
Increased game saving and loading speed
Improved skill target indicators
Added auto-save after player moves between grids
Pressing ESC in Game Over should switch to game mode list
Fixed buggy mole targeting when it gets dug out with a shovel
Fixed mimic spawning visually revealed
Fixed enemy targets not being visible after loading the game
Fixed slimed items being invisible
Let me know what you think about the new game mode and what you'd like to see added to it!
Twitter: https://twitter.com/snoutup
Discord: https://discord.gg/EpdZqS6
Cheers!